DiskSmurf proudly presents
Santas Run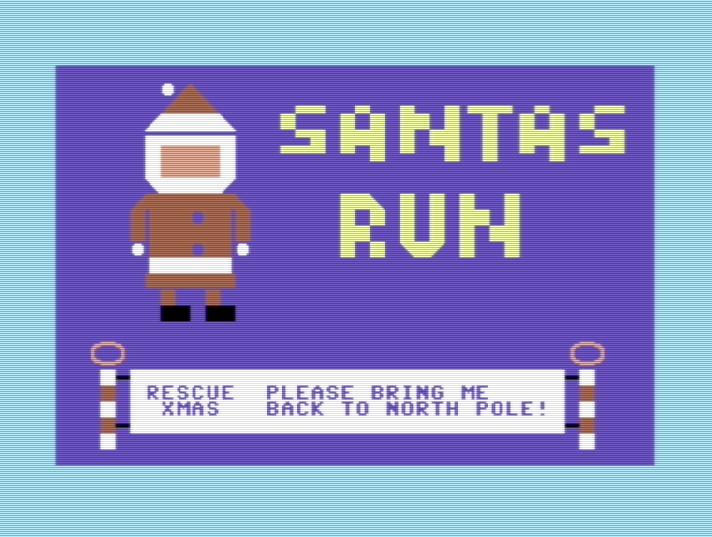 Oh rein-dear!
This year is also for Santa Clause a difficult one.
One day before christmas, shabby creatures kidnapped Santa and transferred him at an unknown place far from North Pole.

Now he has to fight against snowmen, troll angels and other members of the ASC - the Anti Santa Corporation (in cooperation with the german SANDLER-MAUS-VEREINIGUNG).
Their target is to keep Father Christmas away from his home in order to prevent him bringing gifts to the children on Christmas Eve.
They have even stolen some toys from the sleigh and turned them into mad monsters.

But Santa is not without technical gadgets. With his rocket boots and big hard candy canes he is ready to blow away some naughty enemies!

And YOU should help him!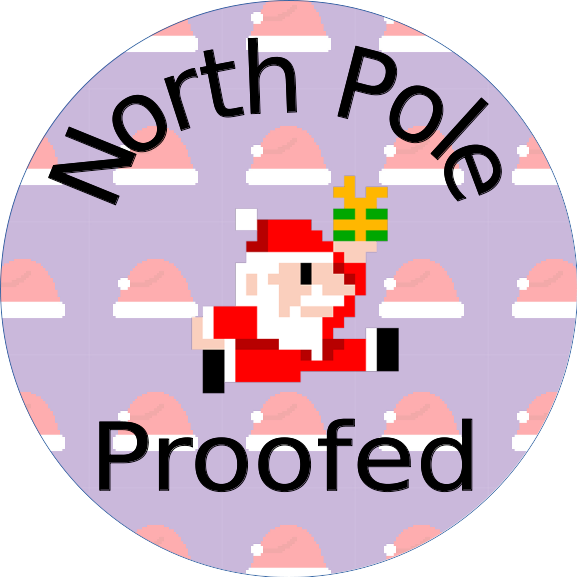 lauffähig auf Originalhardware per Disk, SD2IEC oder 1541Ultimate
per Emulator auf PC, Android, Raspberry usw.
CCS64, Vice, Frodo, Emu64

| | | |
| --- | --- | --- |
| erstellt mit S.E.U.C.K | Ben Vinzenz Gratzl | ben.gratzl@gmx.at |